*This 135cm WM Doll body convinces with a comfortable sporty and slim figure with Big Ass And Vaginal.
The breasts are C-size, a beautiful handful that invites you to stroke and touch them. The extremely soft and skin-fast Silicone material from WM offers a fantastic skin feeling and leaves nothing to be desired.
Finished with a crisp bottom, this 135cm version is ideal for a handy use with a not quite so high dead weight.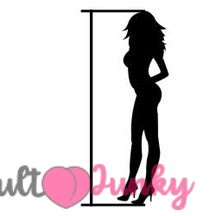 Size: 135 cm / 4ft5
Bra size: C
Breast: 78 cm / 31″
Waist: 58 cm / 23″
Hips: 85 cm / 46″
Under breast: 60 cm / 24″
Foot length: 20 cm / 8″
Leg length: 68 cm / 27″
Arm length: 63 cm / 25″
Shoulder width: 29 cm / 12″
Weight: 27 kg / 60lbs